点击这里为中文版本 (Click here to see Chinese version)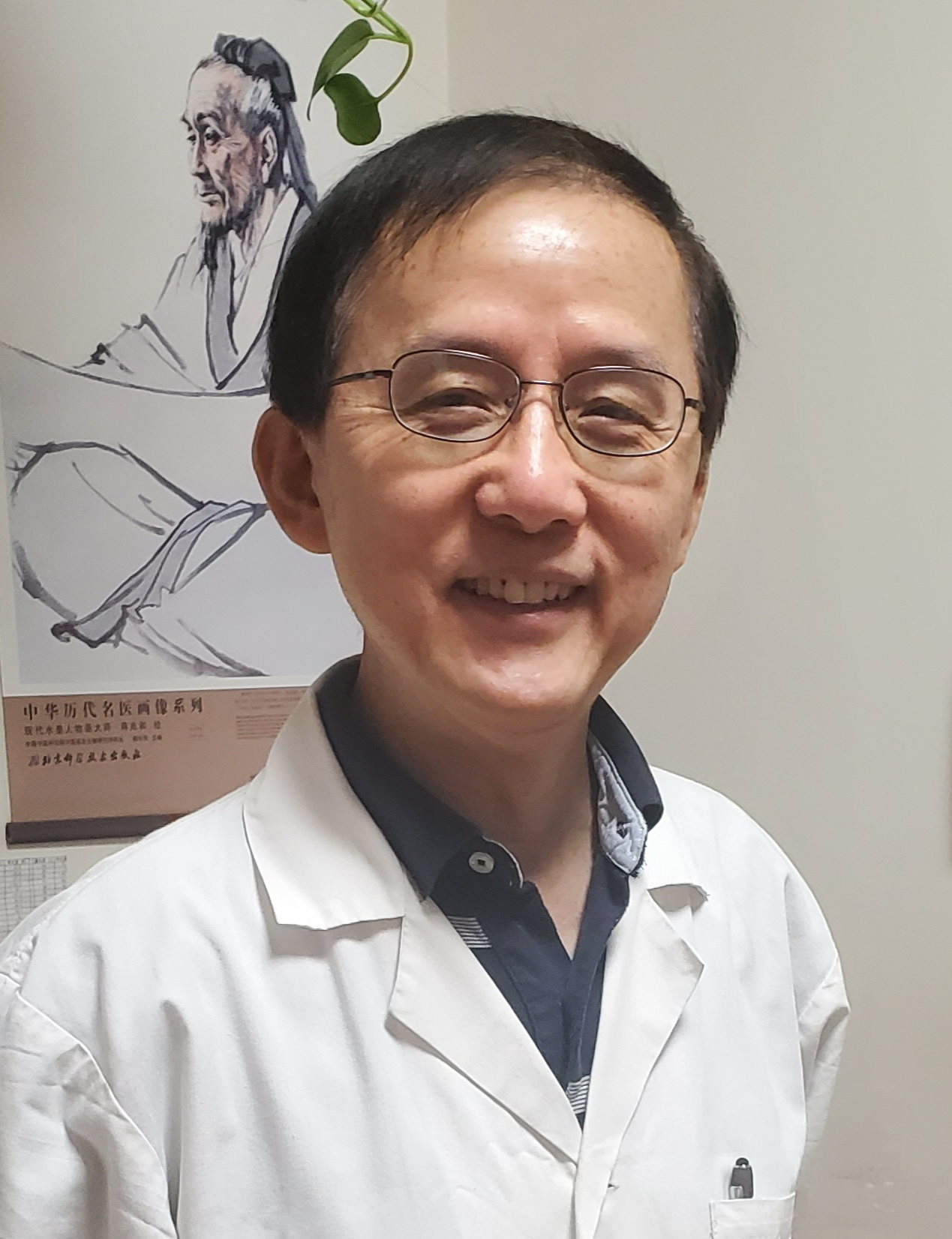 Richard G.Y. Mao
Registered TCM Practitioner
Registered Acupuncturist
Masters Degree in TCM
Over 30 years of Clinical experience
Practiced TCM in Ontario since 1990
Highly skilled in treating cancer
Experienced in treating cancers, kidney disease, instant pain relief, and quitting addictions
Well-Known for excellent TCM and Acupuncture Skills
Exceptional professional integrity
Remarkable results
Richard Mao is the President of Canada Academy of Chinese Medical Sciences,
The President of Association of Canada Herblists,
The President of Auricular Medicine Association of Canada,
The Vice President of International Association of Acupuncture and Moxibustion Manipulative Techniques.
A member of the committee of International Acadamy of Chinese Brain Medicine,
The director of Ontario TCM Health Centre,
The director of Canada first TCM Cancer Centre,
The director of Canadian Auricular Medicine Centre,
The director of Ontario Qigong and Taiji Centre,
The professer of two TCM Colleges:  John and Jenny Traditional Chinese Medicine College,  Ontario College of Traditional Chinese Medicine.
"Most Cancers are caused by lifestyle disconnect from nature. The solution lies in a holistic approach to healing using Chinese Herbal medicine that restores a Natural balance and state of harmony."
——Richard Mao
Our Organizations
Canada's First TCM Cancer Centre
Canada' Auricular Medical Centre
Canadian Academy of Chinese Medicine Sciences
We Treat
Cancer: 
Brain tumor, Lung cancer, Breast cancer, Cervical cancer,  Endometrial cancer,  Ovarian cancer, Esophagus cancer, Gastric cancer, Liver cancer, Gallbladder cancer,  Cholangiocarcinoma, Pancreas cancer, Colorectal cancer, Kidney cancer, Bladder cancer, Prostate cancer,  Leukemia,  Lymphoma, Myeloma, Osteosarcoma,  All kinds of skin cancer, etc..
Kidney Disease:
All kinds of Nephritis, Proteinuria, Hematuria, Diabetic nephropathy, Renal failure, Polycystic kidney, Sponge kidney, Renal calculus, IgA Nephropathy, Purpura nephropathy, Obstructive nephropathy, Nephritic syndrome, Hepatorenal syndrome, etc..
Traumatological disease: 
All kinds of soft tissue injury, all kinds of pain(include cancer pain), Avascular necrosis of the femoral head, Trigger finger, Carpal tunnal syndrome, Tennis elbow, Frozen shoulder, Cervical spondylosis, Lumbar disease, Disorder of temporomandibular joint(TMJ), etc..
Gynaecological Disease: 
Menstrual disorder, Infertility, Hyperemesis gravidarum, Habitual abortion, Endless lochia, Less milk, Galactarrhea, Hyperplasia of mammary glands, fibroids, Ovarian cyst, Vaginitis, Cervicitis, Pelvic infection,  Menopause syndrome, Behcet's syndrome, etc..
Psychic and Neural Disease:
ADHD, Audism, Alzheimer's Disease, Anxiety, Depression,  Schizophrenia, Amyotrophic lateral sclerosis, Epilepsy, Multiple sclerosis, Myasthenia graves,  Carpal tunnel syndrom, Sciatica, Trigeminal neuralgia, Parkinson's Disease, Meniere's Disese, etc..
Dermatological Disease:
Psoriasis, Eczema, Acne, Urticaria, Shingle, Herpes, Mouth ulcer, Rosacea, Warts, Alopecia, Allergic dermatitis, Neurodermatitis, Seborrheic dermatitis, Solar Dermatitis, Pemphigus, Chloasma, Vitiligo, Rhagadia, Ichthyosis, Tinea, Fungus, Wrinkle removing and face lifting, etc..
Other:
Flu, Pertussis,  Asthma, Allergy, Bronchitis, Emphysema, Pulmonary atelectasis, Pulmonary fibrosis (COPD), Hypertension, Hypotension, Angina, Arrhythmia, Diabetess, Obesity, Hyperthyroidism, Hypothyroidism, Thyroid nodules, Lupus, Reflux esophagitis, Bile reflux esophagitis, Gastric ulcer, Pancreatitis, Heparitis, Cirrhosis, Gallstone, Cholecystitis, Constipation,  Irritable bowel syndrome, Hemorrhoids Colitis, Peoctitis, Impotence, Prostatitis, Prostate hyperplasia, Bill's palsy, All kinds of Athritis, Gout, Raynaud's syndrome, Acromelalgia, Sicca syndrome,  Deep venous thrombosis, Varicose veivs,  Insomnia,  Chronic Fatigus, Anemia, Purpura, Leukopenia, Pseudomyopia, Tinnitus, Otits media, Rhinitis, Sinusitis, Epistaxis, Pharyngitis, Laryngitis, etc.